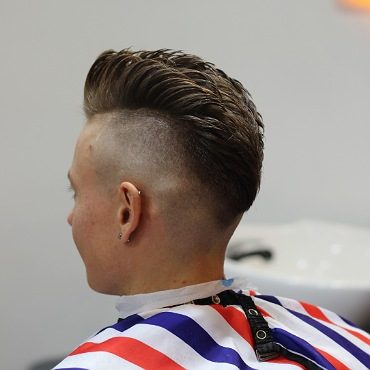 Hair Cut in St Kilda
If you want a men's hair cut in St Kilda, the barbers and stylists at Peaky Blinders Barbershop have you covered. From basic clipping and trimming through to skin fades and buzz cuts, there's nothing we can't do. We stay up-to-date with the latest styles and trends so that you can experience them for yourself. Whether you want to make your own unique statement or you feel inspired by choices made by your favourite idols and celebrities, our St Kilda salon can help you achieve your desired look.
Walk Away Feeling Satisfied
Peaky Blinders Barbershop aims to provide the best hair cut for men in St Kilda East and surrounding suburbs such as Elwood and Balaclava. We want our customers to walk away feeling completely satisfied with the results. That means feeling a renewed sense of self-confidence and wanting to show off your new look to friends and family. We'll listen to what you want and take your feedback into account along the way, making sure that you end up with the haircut and hair style you want.
A Fun and Fresh Studio
We've established a fun and fresh studio for men of all ages and backgrounds to visit when they need their hair cut and styled or their beard shaved and groomed. Our barbers also provide complimentary refreshments in an easy-going atmosphere where you feel comfortable and in good hands. We also consider ourselves to be a popular children's haircut salon near Elwood. We happily accept boys who want to show off the latest styles and impress their school friends.
Discounts for Boys and Pensioners
We pride ourselves on the care and attention we give each and every one of our clients. This includes offering discounts for boys and pensioners, encouraging men of all ages to visit our salon and receive a fantastic service. You can rely on us to get you looking and feeling your best.
Call Us Today for an Appointment
You can't go wrong choosing Peaky Blinders Barbershop for a hair cut in St Kilda. Contact our adults and children's haircut salon near Elwood to learn more about what we can do and make an appointment. Simply call us on (03) 9973 9080 or enquire online and we'll respond in next to no time.